FREQUENTLY ASKED QUESTIONS
Do you have any questions about Naturtint? We will answer the most common queries from other consumers like you.
Do you have any additional questions?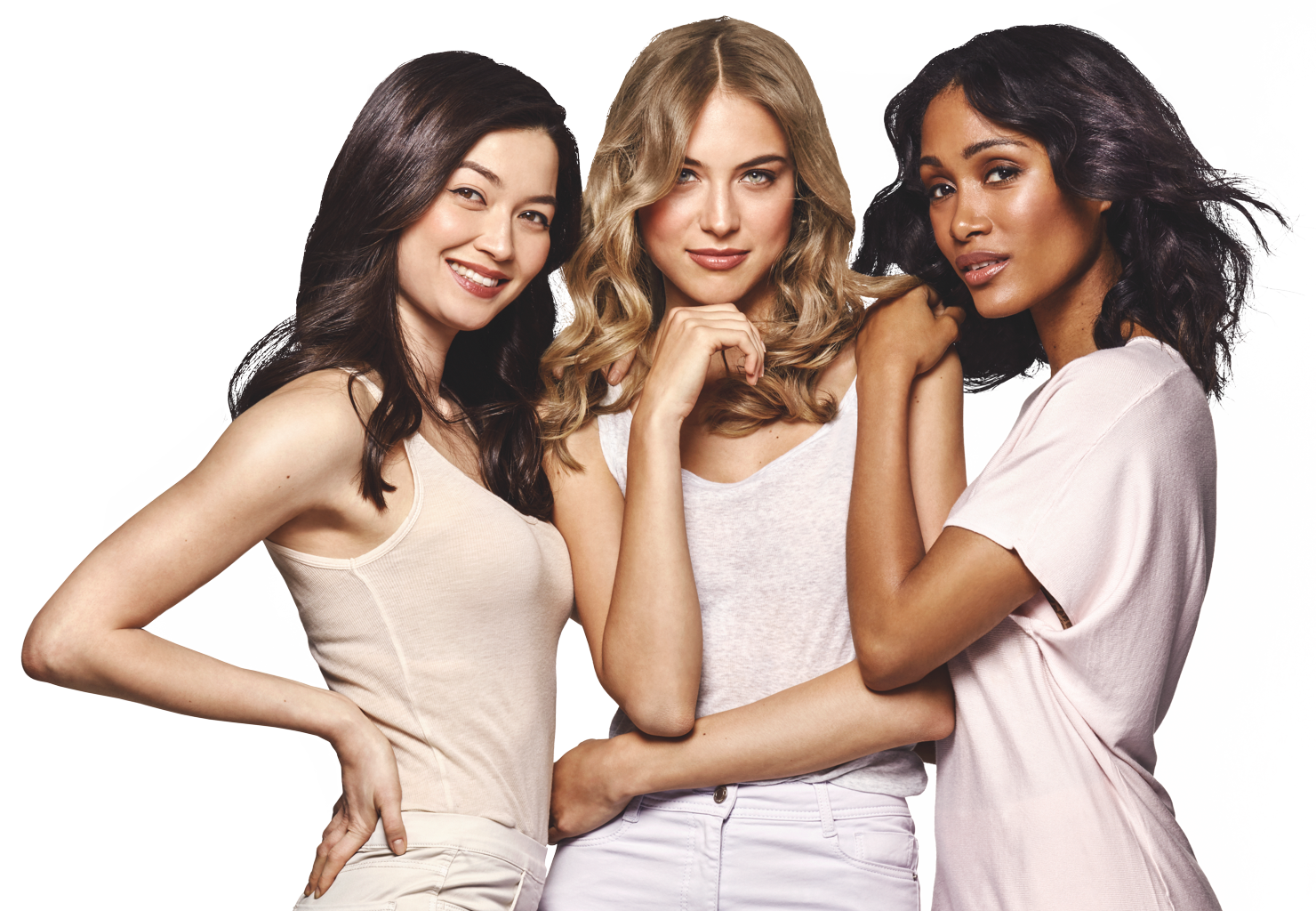 1. Can I use NATURTINT if I'm pregnant?
During pregnancy many physiological and biochemical changes take place and this makes the body much more sensitive. This is why your gynecologist should be the one who authorizes the use of Naturtint. Prior to application an allergy test must be done.
2. Do I need to do the allergy testing even if I have been using NATURTINT for a long time?
Yes, you do. Permanent coloring agents could cause sudden allergies. People with tattoos should pay special attention to this.
3. How is the allergy test performed?
Clean a small area behind the ear lobe with a cotton wool swab and some alcohol – In a plastic container mix a small amount of coloring and the developer.
-Mix until a homogenous gel is obtained.

Apply the mixture.
Keep the mixture on for 48 hours.

If after this time you have not experienced any symptoms such as itching, redness, etc… you may use the coloring.
If you have experienced any symptoms see your doctor immediately.
4. Can NATURTINT be used by people who have undergone chemotherapy?
It should be the oncologist who authorizes the use of the coloring. It is important to do an allergy test before Naturtint is applied.
5. How often can NATURTINT be used?
Naturtint can be used every 30 days. This is the approximate time that the roots take to grow 1 cm.
6. Is NATURTINT compatible with ammonia based colorings?
Yes. Naturtint is compatible with any permanent coloring.
7. Can Naturtint be used on children?
No. You must be at least 16 years old to use it.
8. If the coloring mixture is carried out in a bowl, what material should it be?
9. What volume of hydrogen peroxide is used in NATURTINT?
The volumes of hydrogen peroxide used in Naturtint range from 20 to 40 volumes per application. Each reference contains the minimum effective hydrogen peroxide. This achieves better scalp tolerance to the coloring.
10. Should NATURTINT be used on wet or dry hair?
It should be applied to dry hair.
11. Are NATURTINT ingredients tested on animals?
No. None of our products are tested on animals and they are suitable for vegans.
12. Is NATURTINT developed under dermatological control?
Yes. Naturtint has been developed and tested by pharmacists and dermatologists. In these tests the cosmetic qualities of the product, its skin tolerance and its influence on the hydrolipidic mantle was assessed. In this last study it was observed that Naturtint respects the natural protective mechanisms of the scalp.
13. Is it necessary to use all the cosmetics that come in the NATURTINT kit?
Yes. The coloring process must be followed strictly as indicated in the leaflet. Any deviation from it or introduction in the process of external cosmetics could vary the final results.
14. Can NATURTINT be used on a sensitive scalp?
Yes. Naturtint is enriched with Oleic Acid derived enterly from olives and Meadowfoam Seed oil to increase scalp protection during the coloring process; however an allergy test must always be performed.
15. Can NATURTINT be used on facial hair or on other parts of the body?
No. Naturtint is designed exclusively for use on scalp hair.
16. Can I use NATURTINT if I have used henna or a progressive dye on my hair?
No. Henna or any progressive dye must be eliminated by successive washes and once the hair has no remains of these dyes, may you apply Naturtint.
17. Does NATURTINT cover gray hair?
Yes. Naturtint is a Dermocapillary permanent coloring which covers gray hair 100%. Coloring which respects and protects the scalp during the coloring process while providing vibrant colors.
18. How many tones can the color of my hair change?
19. What components does a NATURTINT kit contain?
Coloring 60 ml.
Color Developer 60 ml.
MultiCare Mask 50 ml.
Protective Gloves.
Instruction Leaflet.
20. Can NATURTINT improve hair health?
Yes. The Baobab Tree, known as "The Tree of Life", has anti-aging properties, adding vitality and strength to the hair. While Shea butter moisturizes and nourishes deeply reviving its natural beauty.
21. How can we prevent the appearance of stains on the skin?
This is not a common occurrence but in fine or dry skin it may occur. To avoid this a small amount of Vaseline can be applied on the forehead. Once the coloring process is finished remove the Vaseline. if the hair is quite thin and stains appear on the scalp, before rinsing the coloring with water, wet the fingertips with water and massage the areas prone to stains together with the dye.
22. If all the coloring has not been used ¿Can it be saved for another time?
Yes, provided that the coloring and oxygen are not mixed.