WHO SAID IT WASN´T FOR MEN?
Want to boost color with your gray hair dye for men and keep it vibrant longer?
Stylish your hair and enhance your natural color with NATURTINT® MEN hair color for men with gray hair. The ammonia-free formula of NATURTINT® MEN blends with the natural tone of your hair and beard, covering gray hair or giving a touch of revitalizing color, without sacrificing the health of your hair. It completely covers gray hair permanently, maintaining its intensity wash after wash. It also has the exclusive Certified Biobased Product certification, for its high content of bio-based, sustainable and renewable ingredients.
Liven up your look with men's hair and beard dye
Naturtint Men rejuvenates your image by covering gray hair permanently and giving a touch of revitalizing color. Its exclusive formula blends with the tone of your hair and beard providing a homogeneous tone so you look and feel natural. It also strengthens and nourishes the hair fiber for hair full of shine and spectacular vitality.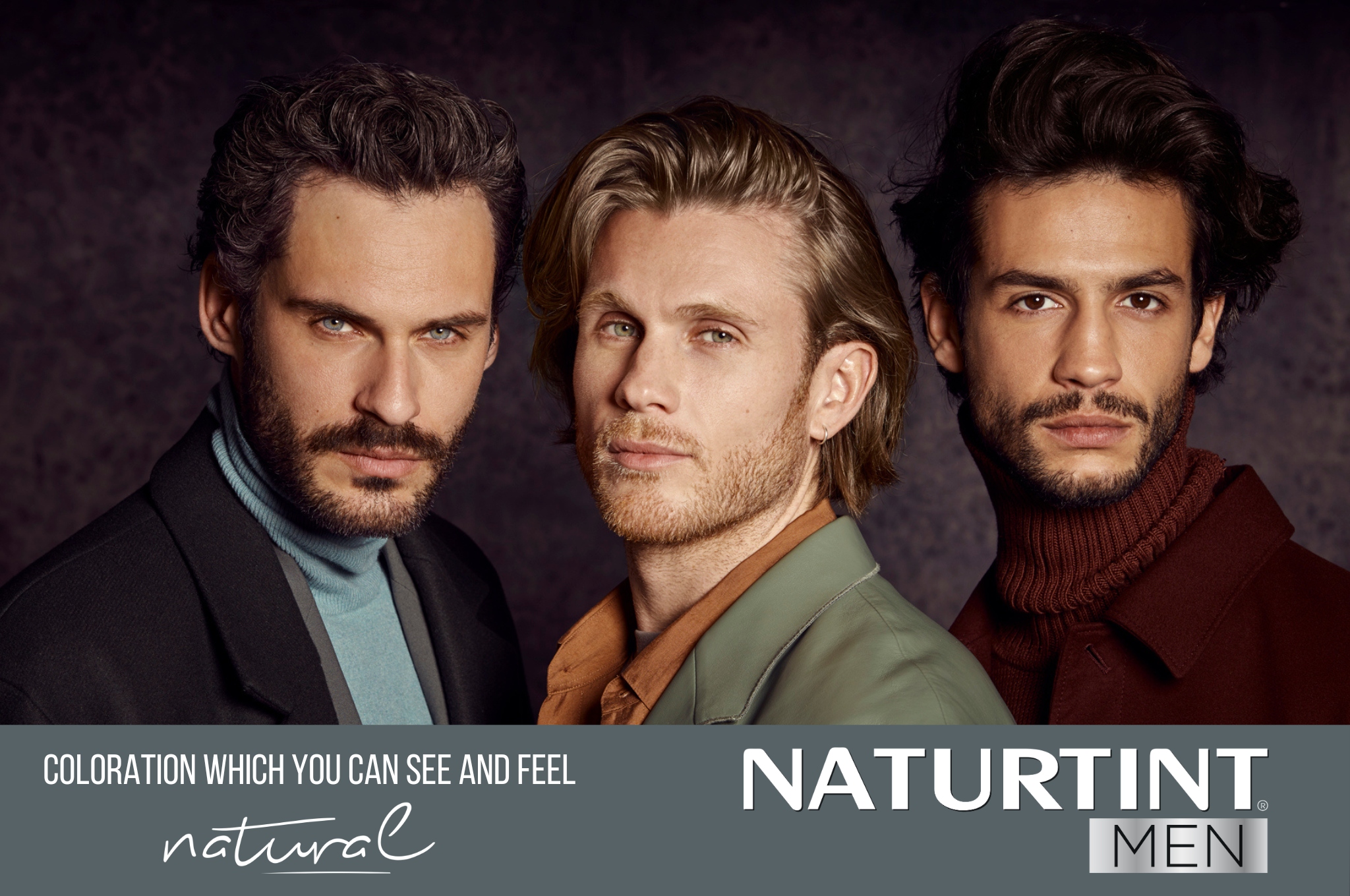 Powered by maca extract, our hair dye for men formulated with ingredients of natural origin revitalizes hair and adds volume. Experience the transformation of well-being and beauty.
2. PROVIDES SOFTNESS AND SHINE
Immerse yourself in the luxurious softness of meadowfoam and milk thistle. Together they add a natural shine and silky feel you won't be able to resist.
Powered by ginseng, our Naturtint beard and mustache dye and Color Fixing Mask provide a powerful antioxidant defense.
It´s advanced color technology povides a uniform tone that blends with the natural color of your hair and beard, rejuvenating it in a natural way. Completely covers gray hair permanently, looking it´s full intensity wash after wash.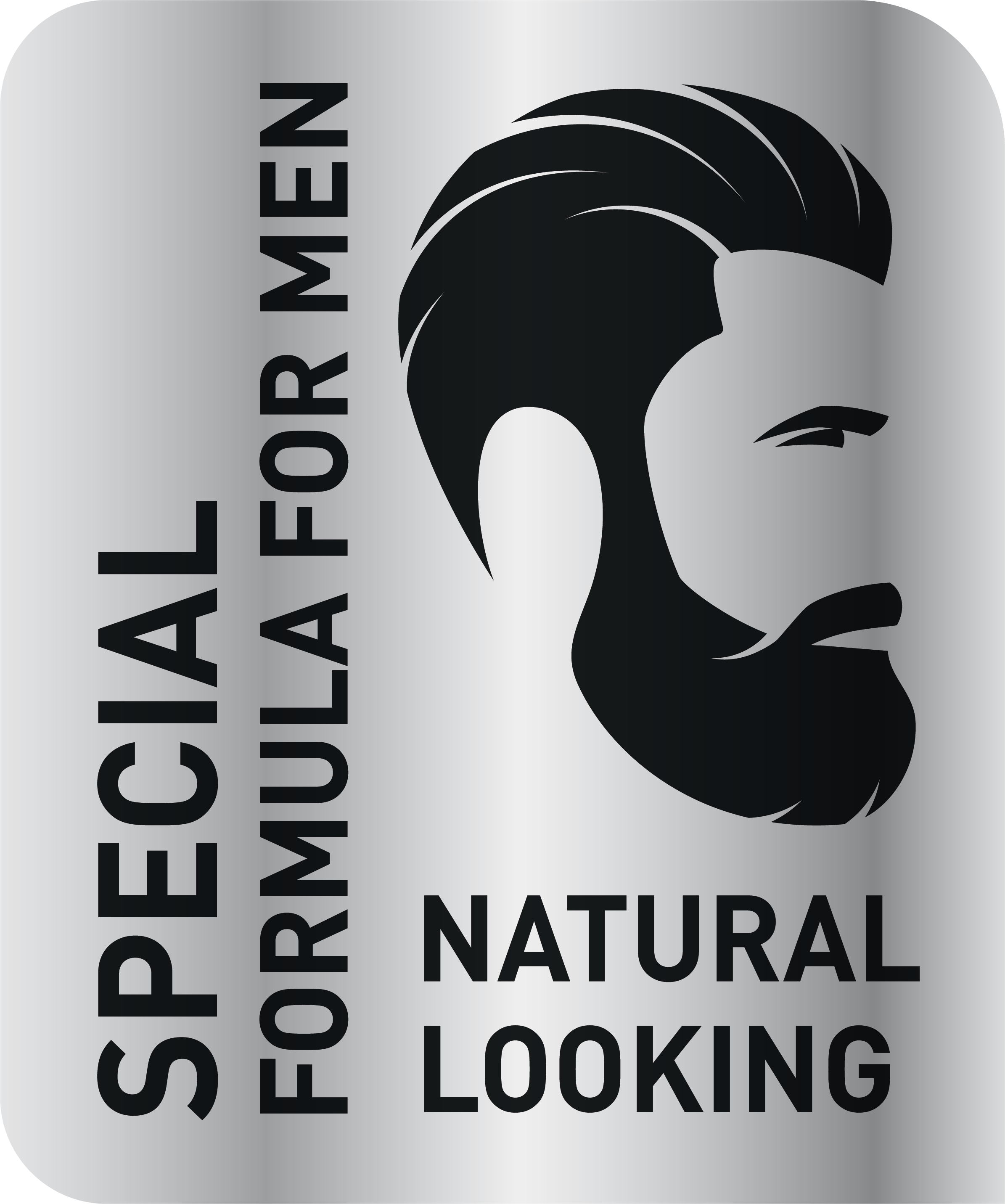 COLORING INGREDIENTS
Formulated with organic emulsifiers and more than 91% natural ingredients*.
Maca Extract: Thanks to its high content of minerals, calcium, magnesium, zinc and other trace elements, it revitalizes the hair and provides volume.
Ginseng: Rich in antioxidants, vitamins and minerals, it nourishes the hair providing vitality and shine.
Meadowfoam seed oil: Restores elasticity and prevents dehydration. Shine and softness, young and healthy hair.
MASK INGREDIENTS
Multi-care mask with quinoa and 99% natural ingredients
Milk Thistle: Natural alternative to silicones. Provides natural shine, silkiness and sensoriality.
Shea Butter: Rich in vitamins A, D, E and F, it deeply nourishes, leaving hair soft and easy to comb.
100% olive oleic acid: Essential oil that brings strength and vitality. It penetrates deep into the hair fiber strengthening the hair from root to tip.
Maca: Anti-hair loss: Stimulates hair growth, protects against environmental stress and favors the anchoring of the hair to the scalp.
Ginseng: Rich in antioxidants, vitamins and minerals, it nourishes the hair providing vitality and shine.
RANGE OF SHADES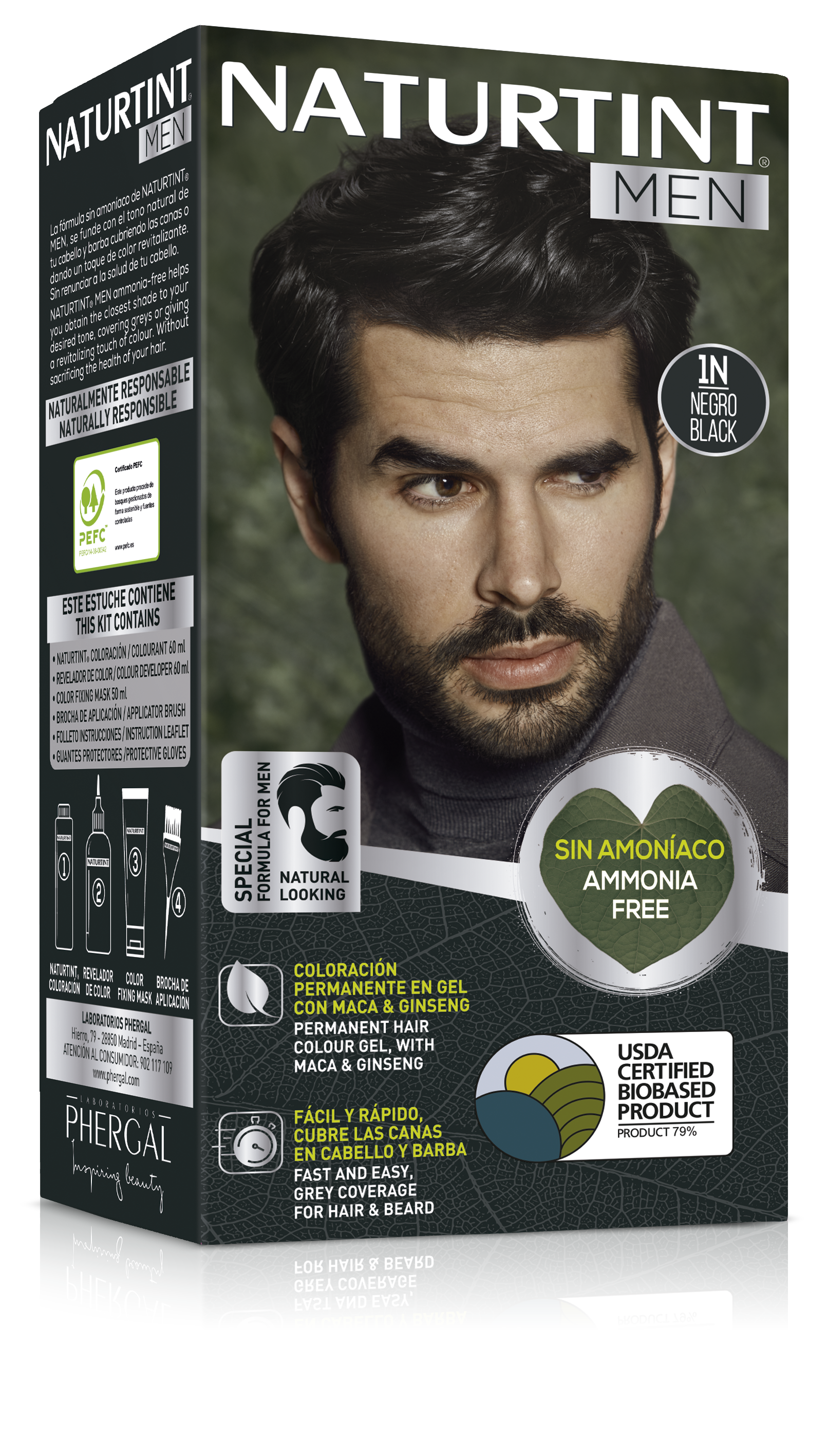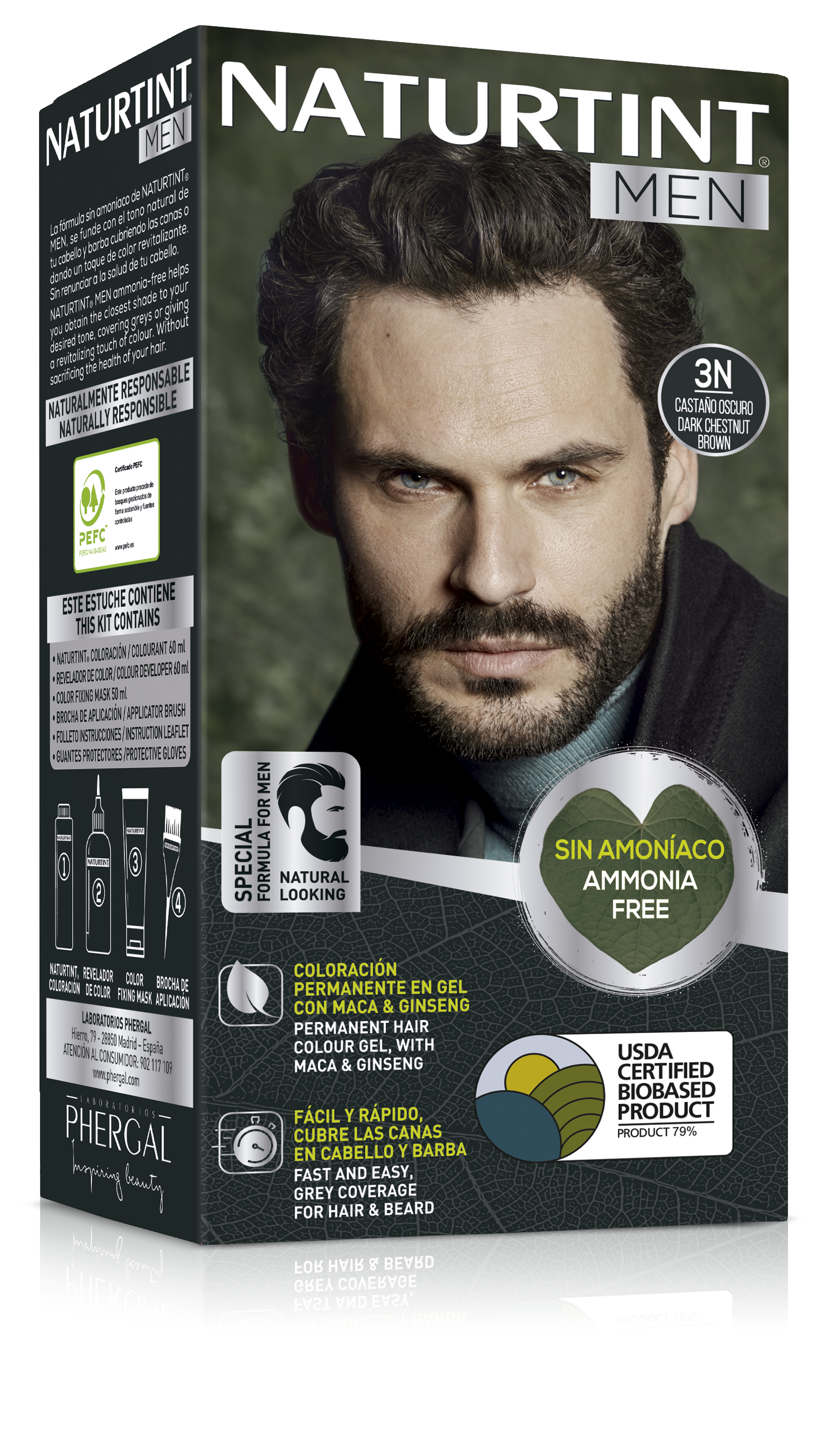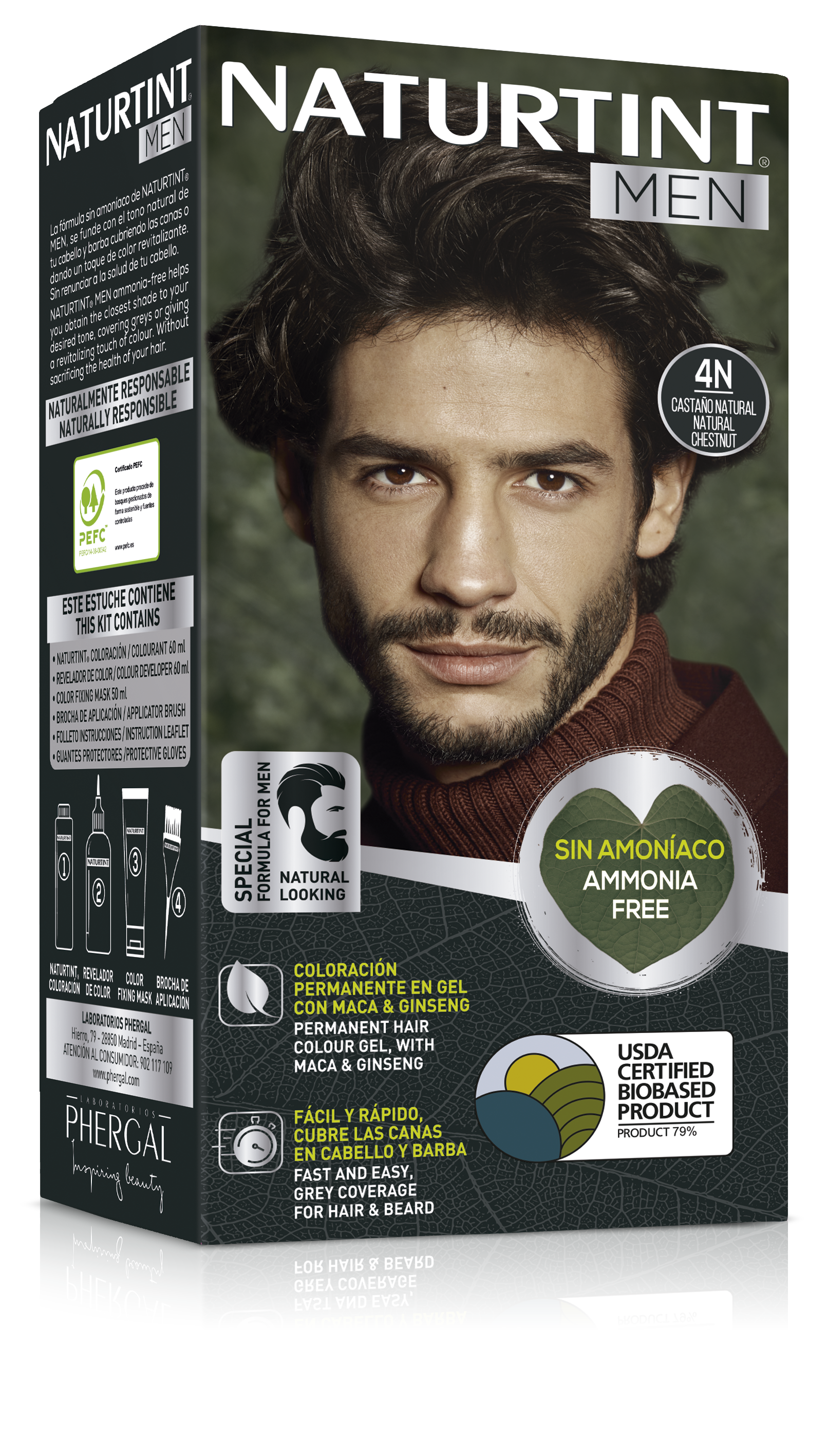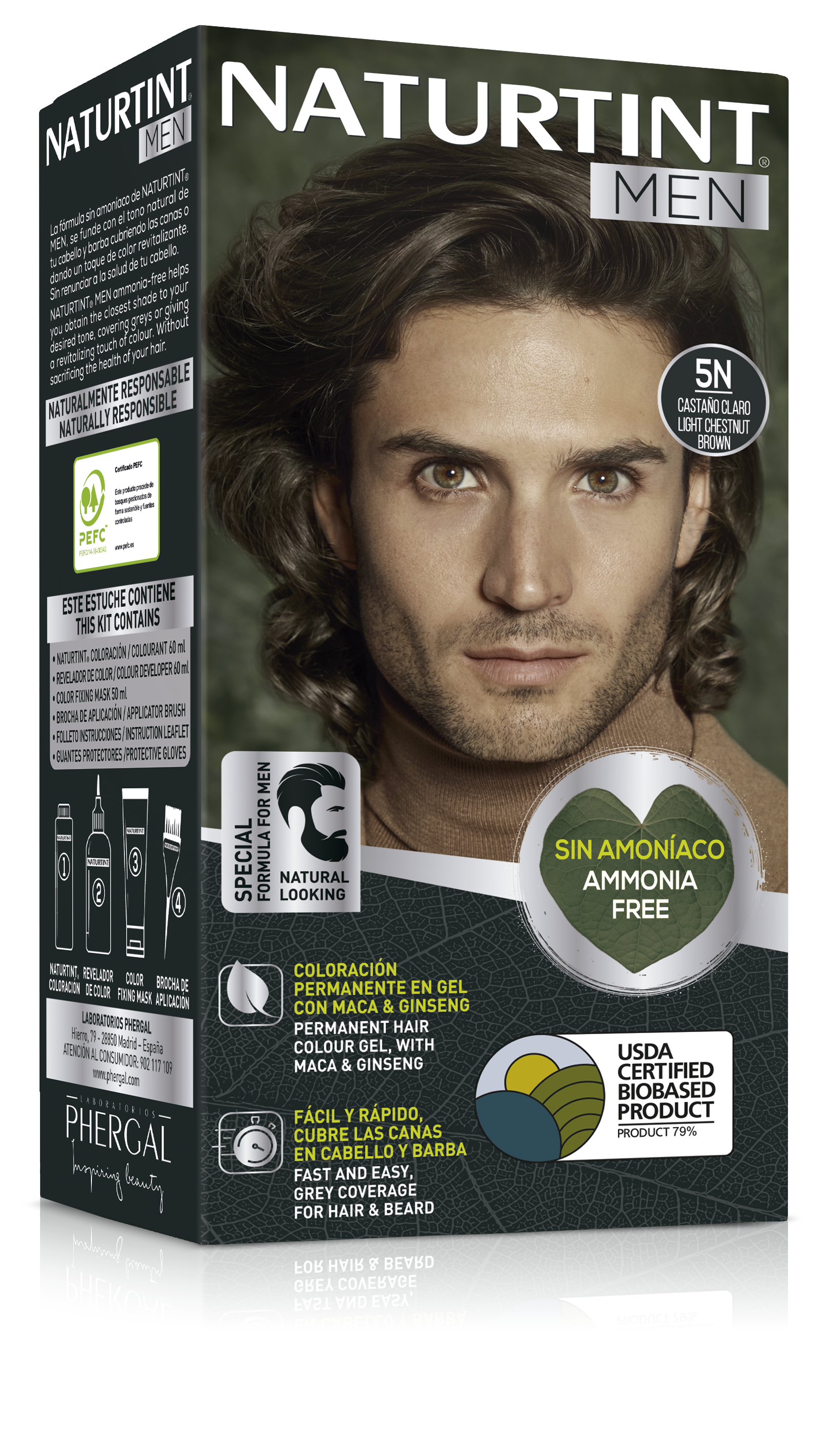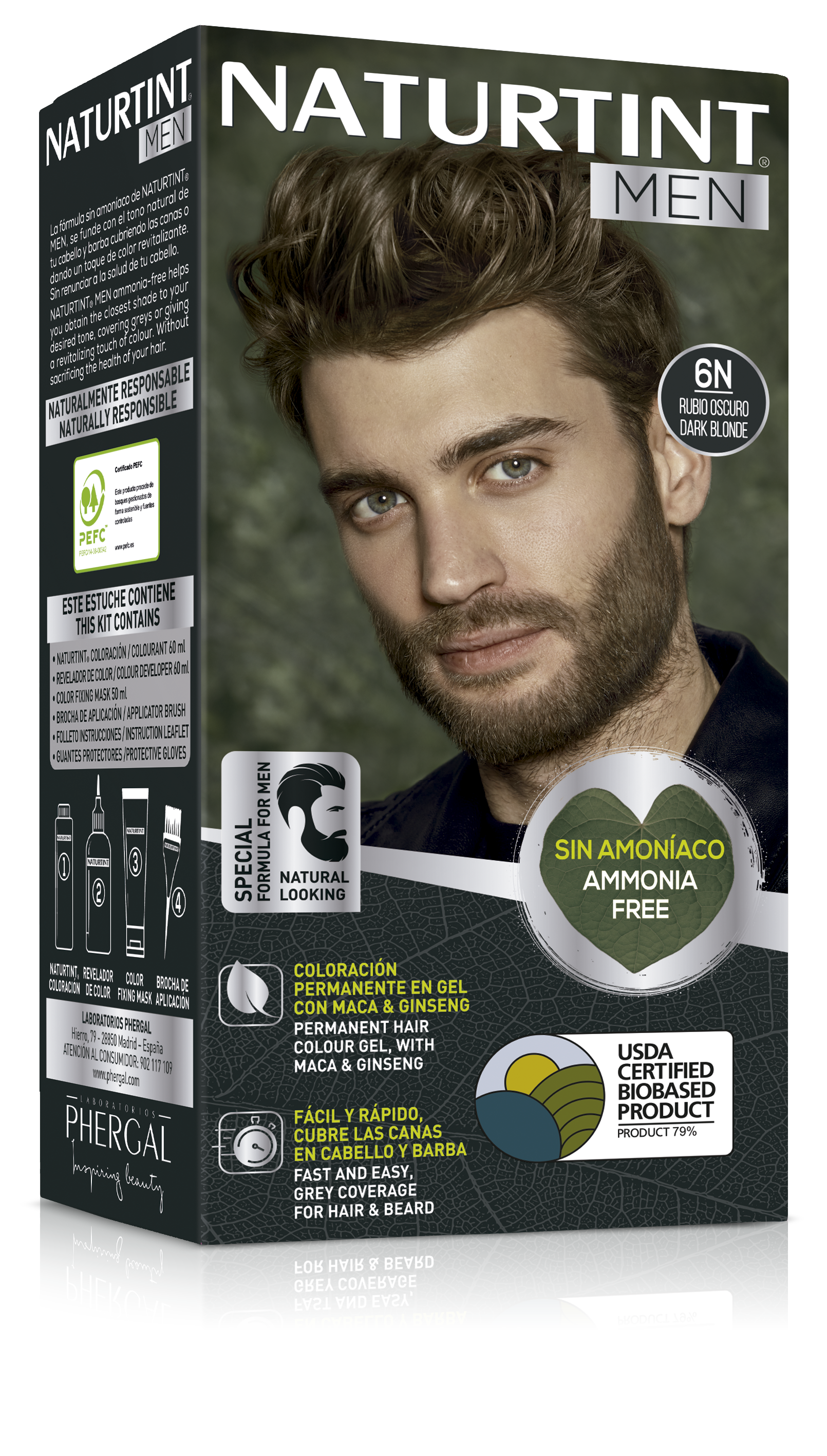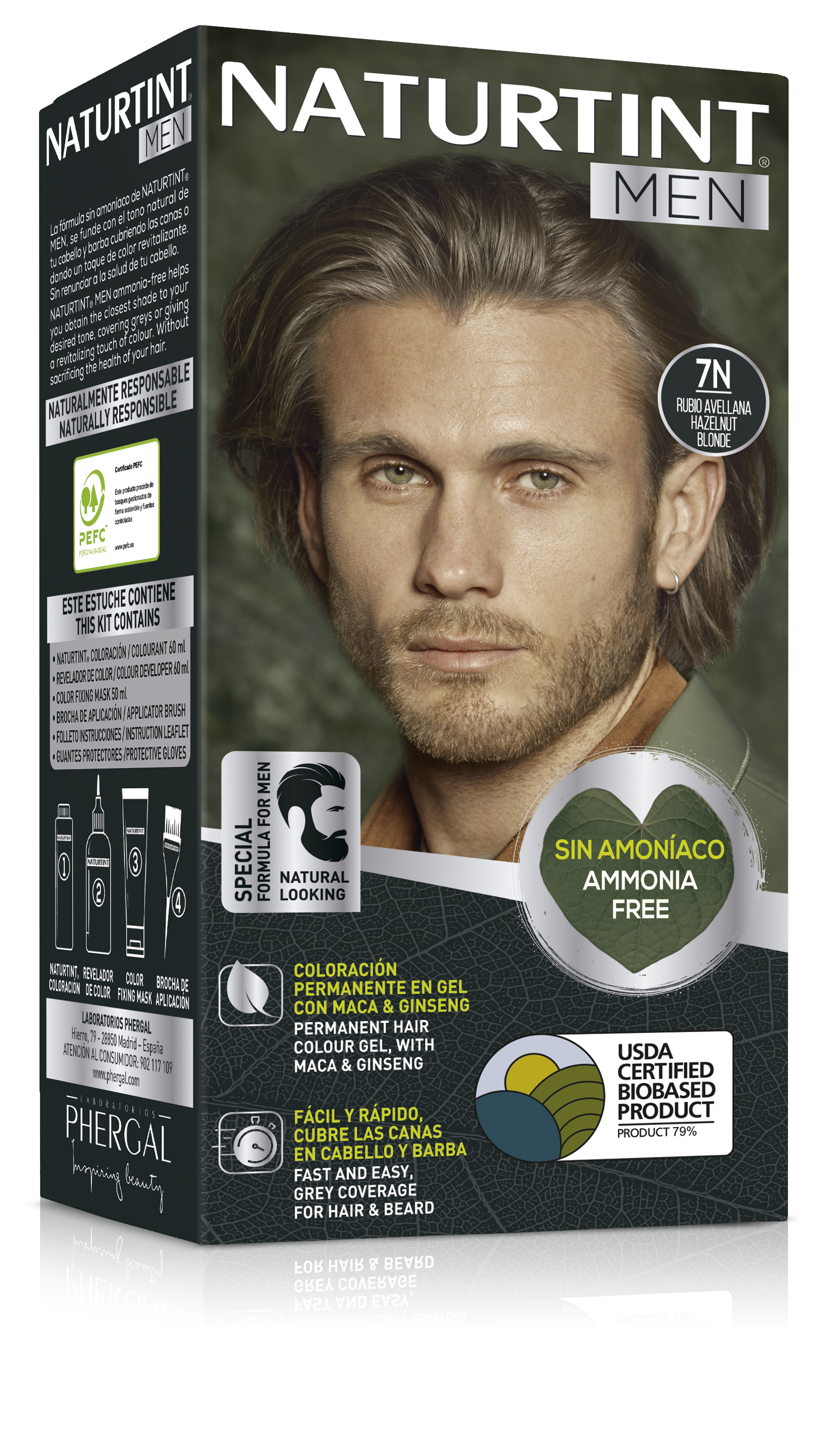 INSTRUCTIONS FOR USE (Internal instruction leaflet included)
Quick and easy, gray coverage for hair and beard. Covers gray hair providing a natural tone in as little as 10 minutes. Maximum 20 minutes for most resistant grays. Its gel texture facilitates quick and easy application and prevents dripping.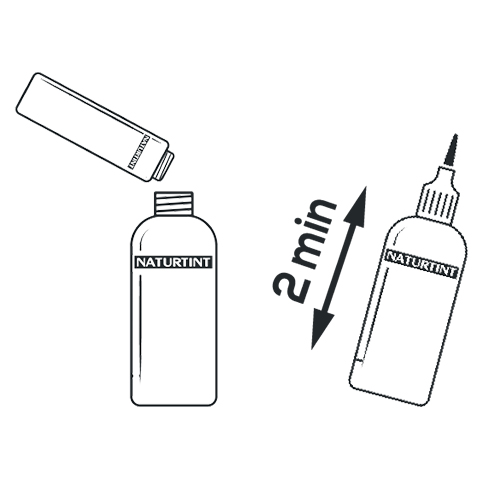 STEP 1
Put on gloves and pour the contents of the dye container into the color developer container. Put the cap on and mix vigorously for 2 minutes.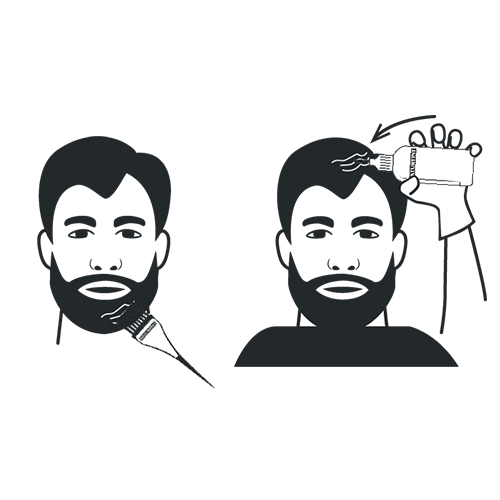 STEP 2
Start with the beard by applying the dye with the brush. Continue with the hair using the bottle of developer directly, starting at the roots. Leave on for 10 minutes, 20 minutes for stubborn gray hair.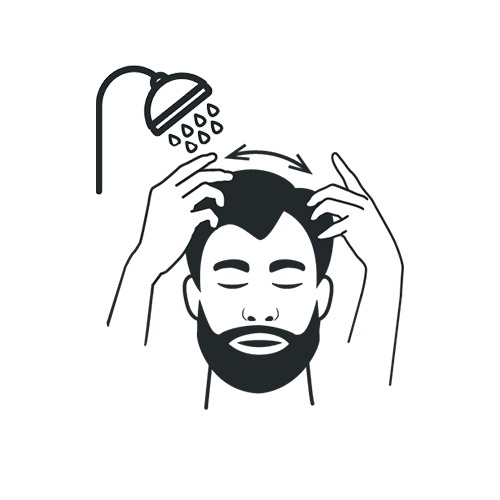 STEP 3
Rinse with abundant water until it comes out clean and transparent.
STEP 4
Finally, apply the Color Fixing Mask to hair and beard. Leave on for 3 to 5 minutes and rinse thoroughly.
Is it necessary to use all the products contained in the NATURTINT MEN kit?
Yes, all the products contained in the kit must be used according to the instructions contained in the instruction leaflet. Any change may vary the final results. 
Does NATURTINT MEN cover gray hair?
Yes, Naturtint Men is a hair dye for men with gray hair that covers it permanently in only 10 minutes. Maximum 20 minutes for the most resistant gray hair.
If all the beard and hair dye has not been used, can I save it for another dyeing?
Don't waste a drop of your Naturtint Men hair dye. If you haven't mixed all the dye and developer, save it for the next use – cover your gray hair again in 30 days without buying a new pack!
Is NATURTINT MEN used on dry or wet hair?
For the application of Naturtint Men, it is recommended to apply it on dry hair. This method guarantees the correct absorption and effectiveness of the product.
How is the allergy test performed?
1. Wipe a small area behind the earlobe with a cotton swab and a little alcohol.
2. Mix in a plastic container a small amount of Colorant with an equal amount of Color Developer until a homogeneous mixture is obtained.
3. Apply the mixture to the area. Once it has dried, repeat the operation a couple more times.
4. Keep this mixture for 48 hours.
5. If after this time, there have been no alterations in the skin, such as inflammation, redness, itching … you can use the dye. Otherwise, do not dye and consult your doctor.
Can NATURTINT be used to dye an area other than hair or beard?
Naturtint Men is formulated to be your ally in the battle against gray hair and beard. For other areas, it is better to look for specific solutions and let Naturtint work its magic where it works best.
PEFC certified packaging
Manufactured under the highest quality standards GMP certified by AMEPS, Spanish Agency of Medicines and Health Products.
Formula tested under dermatological control.
Suitable for vegans. Not tested on animals.
Suitable for the Curly Method
Free of ammonia, gluten, parabens, silicones and sulfates.